Very in depth review. Verdict: phone and ics are quite nice. Nice comparisons of nexus one, s, and galaxy nexus; we use first two in class. 
AnandTech
The evolution of Google's Nexus line is an interesting one. Each year, Google chooses both a silicon partner and an OEM to make a unique hardware archetype which it caters a specific build of Android to. We've been playing with the latest Nexus - Android 4.0 on both the GSM/UMTS and CDMA/LTE Galaxy Nexus - for a while now and have put together a comprehensive review of all three. First, our thoughts on Ice Cream Sandwich and Android 4.0, and after that, a review of both devices.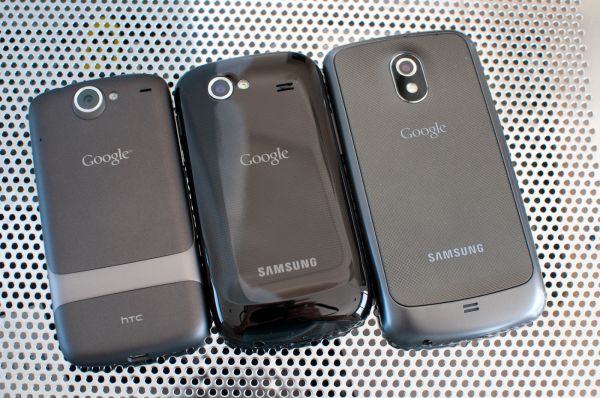 Read on for the full review.