75% of industry profits, 40% of industry revenue. 
asymco
Apple retained its top rank in profitability and regained the top spot in mobile phone revenues.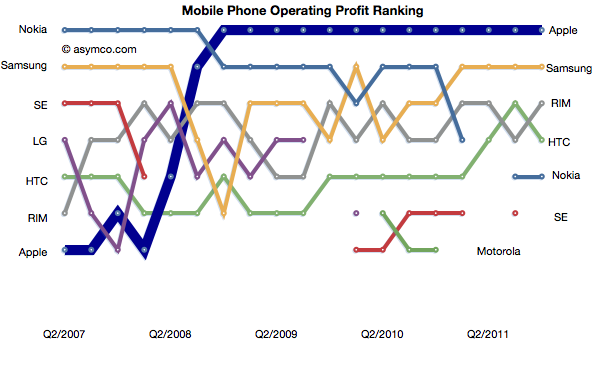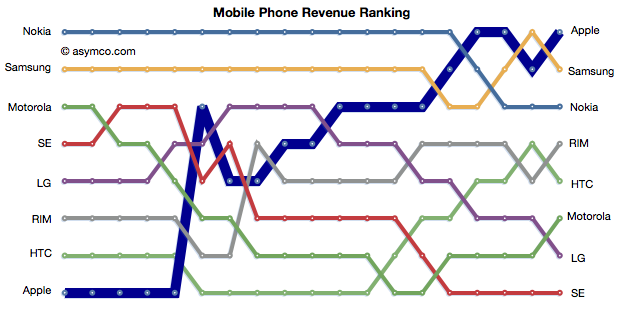 The relative shares of revenues and profits are shown below: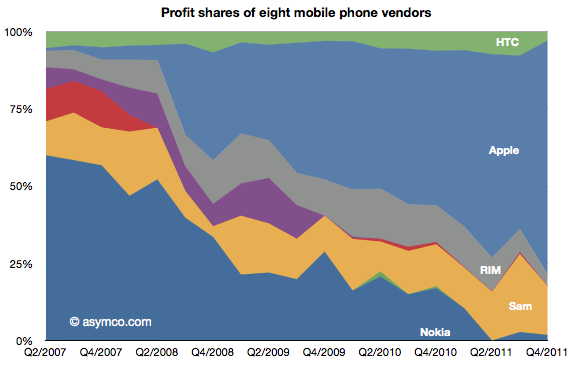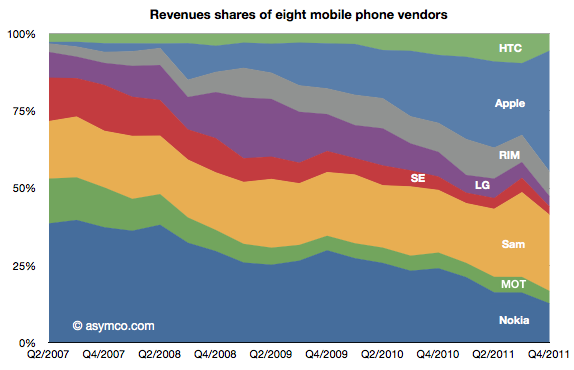 Individually, Apple's share of units, revenues and profits is chronicled below: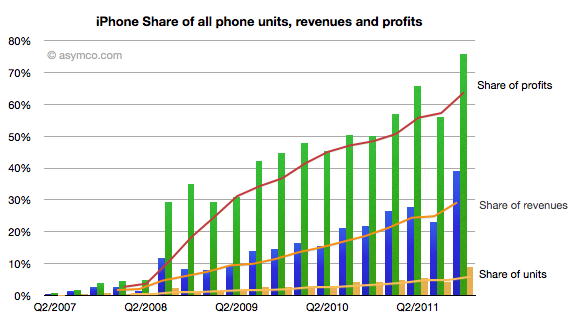 Apple reached 75% of profit share, nearly 40% of revenue share and 9% of units share.
Apple and Samsung combined for about 91% of profits with RIM third at 3.7%, HTC fourth at 3.0% and Nokia last at 1.8% of a $15 billion total for the quarter.
In terms of revenues, Apple had 39% to Samsung's 25%. Third was Nokia with 12.6% and fourth RIM at 8%. HTC only managed 5.5%, Motorola 4%, LG 3.3% and Sony Ericsson 2.7%.