It's fast, and has programmable computational imaging API: gpu and camera are linked. 
Ever since NVIDIA arrived on the SoC scene, it has done a great job of introducing its ultra mobile SoCs. Tegra 2 and 3 were both introduced with a healthy amount of detail and the sort of collateral we expect to see from any PC silicon vendor. While the rest of the mobile space is slowly playing catchup, NVIDIA continued the trend with its Tegra 4 and Tegra 4i architecture disclosure.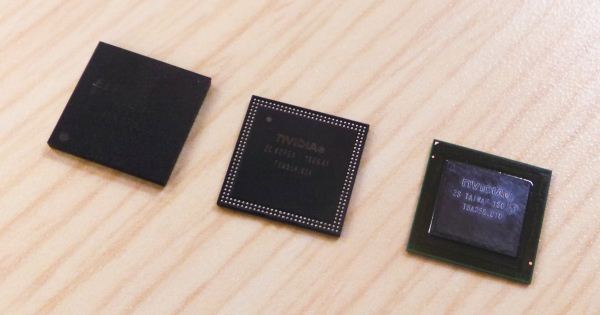 Since Tegra 4i is a bit further out, much of NVIDIA's focus for today's disclosure focused on its flagship Tegra 4 SoC due to begin shipping in Q2 of this year along with the NVIDIA i500 baseband. At a high level you're looking at a quad-core ARM Cortex A15 (plus fifth A15 companion core) and a 72-core GeForce GPU. To understand Tegra 4 at a lower level, we'll dive into the individual blocks beginning, as usual with the CPU.