Mobile computing: it isn't just mobile anymore.
---
From smartphone to server room: Nvidia's "Kayla" shows the future of Tegra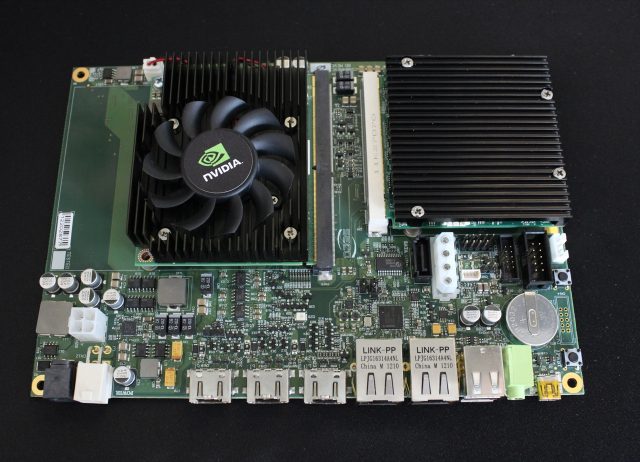 The "Kayla" motherboard is a way for software developers to begin porting their CUDA apps to the ARM architecture before it goes mainstream in 2014.
Andrew Cunningham
SAN JOSE, CA—Tegra 4 phones and tablets aren't quite here yet, but Nvidia is already giving us details about its successor, a chip codenamed "Logan." Due in early 2014, the new processor's primary innovation is that it brings the graphics architecture in Nvidia's mobile processors more or less up to date with the architecture in its GeForce and Quadro graphics products.
This updated GPU will obviously bring performance increases relative to present-day chips, but more important will be the level of API support that it makes possible in mobile devices. Anything supported by current Kepler-based graphics cards—including OpenGL 4.3, Direct3D 11, CUDA, and PhysX—will be possible in phones and tablets, albeit with less raw horsepower behind it than a high-end PC graphics card can provide.
To give developers a chance to start playing with these APIs, many of which aren't yet mainstream in ARM devices, Nvidia (with an Italian company named Seco) is showing off a new small form-factor motherboard called "Kayla" that's meant to provide roughly the same software features as Logan about a year before Logan is actually scheduled to come to market. We got a chance to take a look at the board here at Nvidia's GPU Technology Conference this week.