This will run on nvidia's new 4 core mobile chip.

NVIDIA has talked in the past about its Tegra Zone marketplace, which is home to Tegra-optimized games. Well, today they've announced availability of a game which caught our eye called Sprinkle by a developer named Mediocre. While the developer might be named Mediocre, the game is actually anything but. Sprinkle does an impressive job simulating water physics and using it as a game mechanic to solve a variety of puzzles. The objective is to put out the fires (caused by falling meteorites) fast enough by using a user-controlled firehose. Fail to do so with limited water and time, and things don't go so well for the inhabitants.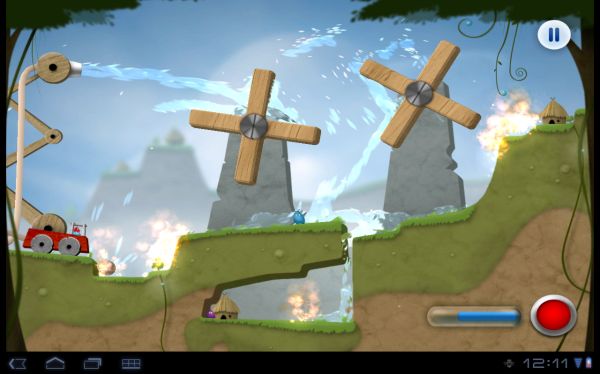 While the game is actually very enjoyable on Android 3.x (I flew through the demo levels on a Galaxy Tab 10.1), the real news is that Mediocre is in the process of developing an even more enhanced version of Sprinkle geared towards NVIDIA's Kal-El SoC. No doubt this Kal-El version will support additional water physics elements and possibly even more compelling shader effects on water. As a reminder, Kal-El is NVIDIA's upcoming quad-core Cortex-A9 (with MPE) SoC, paired with a more powerful GeForce GPU. 

{gallery 1332}

Source: NVIDIA
Sent from my iPhone