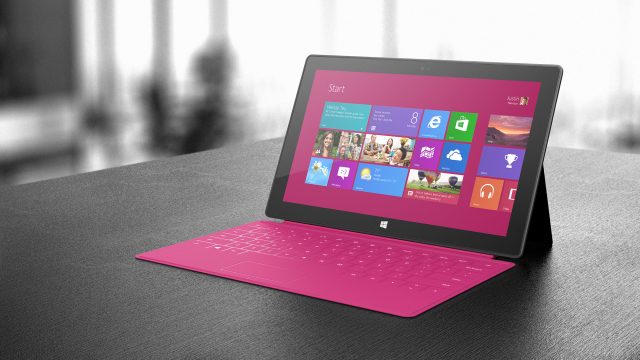 Magenta is obviously the best keyboard color.
After maintaining almost complete radio silence about its Windows RT Surface tablets since first revealing them in June, Microsoft has announced pricing and availability.
The cheapest way to buy into Surface will be the $499 base model. This will give you 32GB of storage, but won't come with a Touch Cover membrane keyboard-cum-cover. $599 will get you a 32GB model with a black Touch Cover, and $699 a 64GB unit, also with a black Touch Cover.
Standalone Touch Covers in black, white, magenta, cyan, and red will retail for $119.99. Type Covers—a clicky keyboard with actual key switches—will come in black only, and cost $129.99.